Cambridge University Energy Network Annual conference 2012 on Nuclear Power
NUCLEAR POWER: CLEAR OR UNCLEAR?
Sustainability, policy and prospects
Tuesday, 26-06-2012
Faculty of Law, University of Cambridge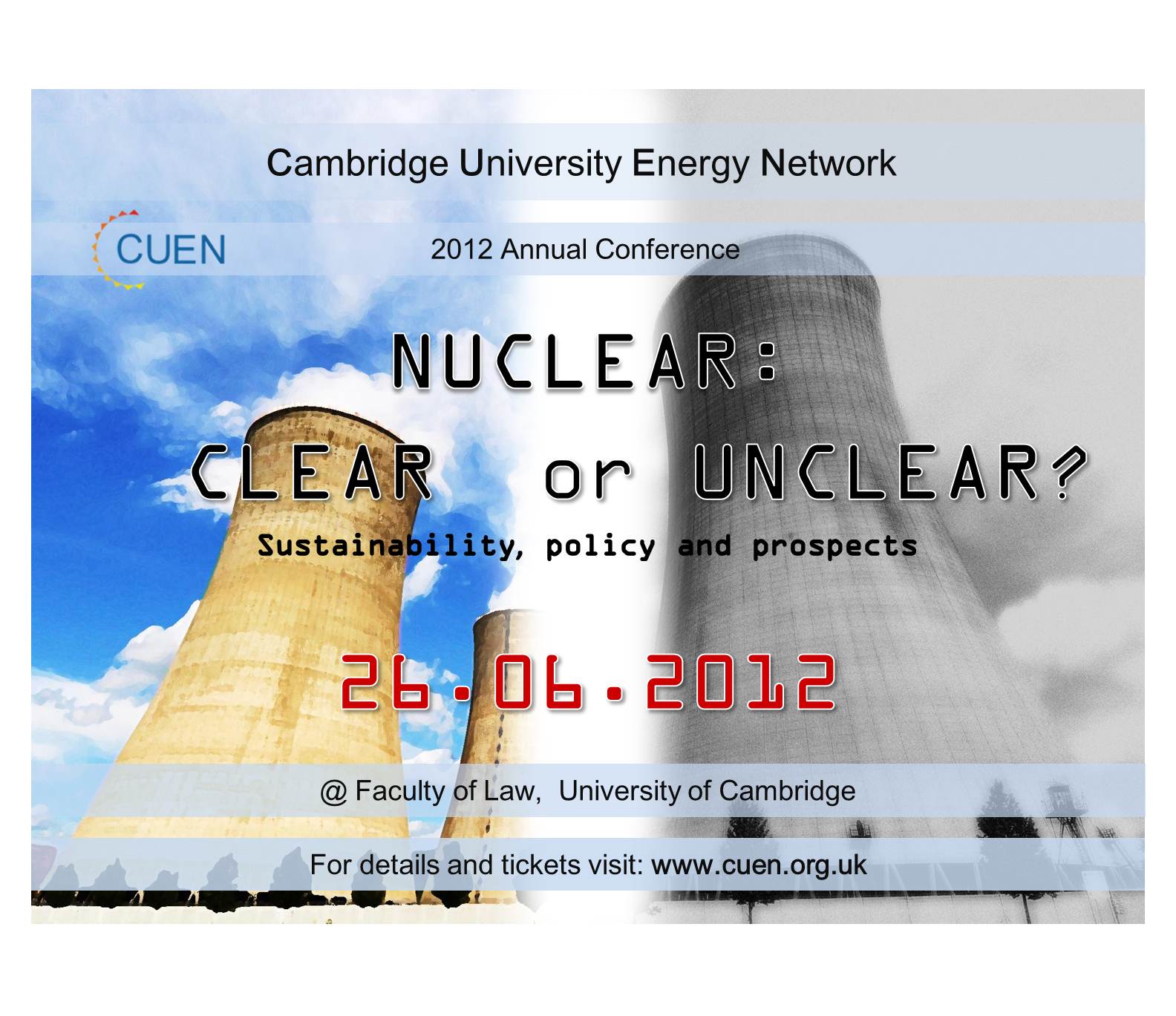 Nuclear power is playing an ever more fundamental role in energy strategies, providing about 15% of the world's electricity. In addition to the on-going debate about the sustainability of nuclear energy, nuclear power has come under the spotlight following last year's accident at the Fukushima-Daiichi Nuclear Plant and Germany's decision to shut down all its nuclear reactors by 2022. After these events, experts, as well as common people, are eager to discover the truth about the sustainability of nuclear energy from an objective perspective. The goal of the CUEN 2012 annual conference is to deliver this perspective to its audience.
In bringing together professionals, academics and students, this conference aims to inform, inspire, and facilitate interaction and discussion on the sustainability of a future fuelled by *nuclear power*.
The conference will be a one-day event on *Tuesday 26 June 2012* and will be divided into sessions: after a brief historical introduction, an overview on current and future technologies in nuclear power generation will take place, followed by two sessions focused on safety & waste and on policy & finance, with a closing discussion on the sustainability of nuclear power. There will be opportunities for attendees to network at the buffet lunch, coffee breaks, and wine reception, which are all included as part of the conference fee.